High Quality Tile Roofing In Essex
Engage the services of a renowned roofing contractor to meet your tile roofing requirements in Essex. For tile roofing that gives your home the classic British look, A1 Roofing Essex is available to meet your requirements. Since launching our services in Essex, A1 Roofing Essex have focused on improving our techniques to deliver high quality tile roofing to all our customers. Our Essex experts are consistently acquiring better skills and applying the latest in roofing technology, for quality tile roofing for our clients. In Essex, A1 Roofing Essex is a renowned tile roofing services provider. A1 Roofing Essex have built an enviable reputation as an easily recognizable name in Essex, among the top providers of quality tile roofing. A1 Roofing Essex provides clients with a wide range of professional tile roofing solutions. A1 Roofing Essex guarantee that you get high quality tile roofing services that delivers highly functional and durable roofs.
Our Guarantee
---
Free site visit and survey
No hidden costs
British standards compliant
Fully Insured
Clean and efficient
Professional workmanship
Professional Tile Roofing In Essex
At A1 Roofing Essex we are a modern tile roofing company with a fully trained and highly qualified team of experts who have been delivering excellent tile roofing services in Essex for over 10 years. A1 Roofing Essex strive to provide our customers with optimum satisfaction by executing tile roofing work that meets their demands in all aspects. Our over 10 years'tile roofing experience gives A1 Roofing Essex strategic advantage to provide quality advice and service to our Essex clients.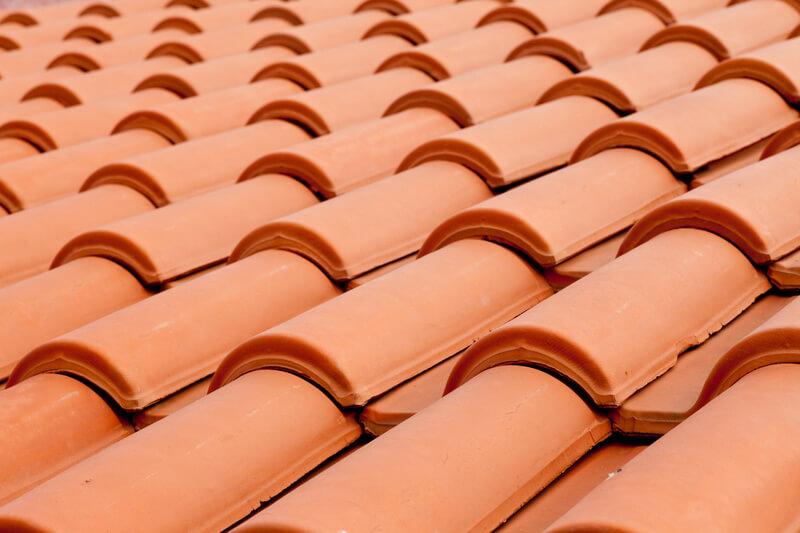 A1 Roofing Essex give you a quality tile roofing that brings out the beauty of your house and makes your home stand out in your community. As a customer-focused company, we take your needs and expectations into consideration, when delivering on your preferred tile roofing option. With A1 Roofing Essex, our tile roofing adds value to your property. An important element of your home in Essex, is your roof because it serves as a form of security and protection. A1 Roofing Essex focus on providing tile roofs that protect your home withstands harsh weather conditions. You do not have to worry about extreme weather conditions in Essex. A1 Roofing Essex alleviates whatever worries you may have in relation to how well your roof can withstand harsh weather conditions.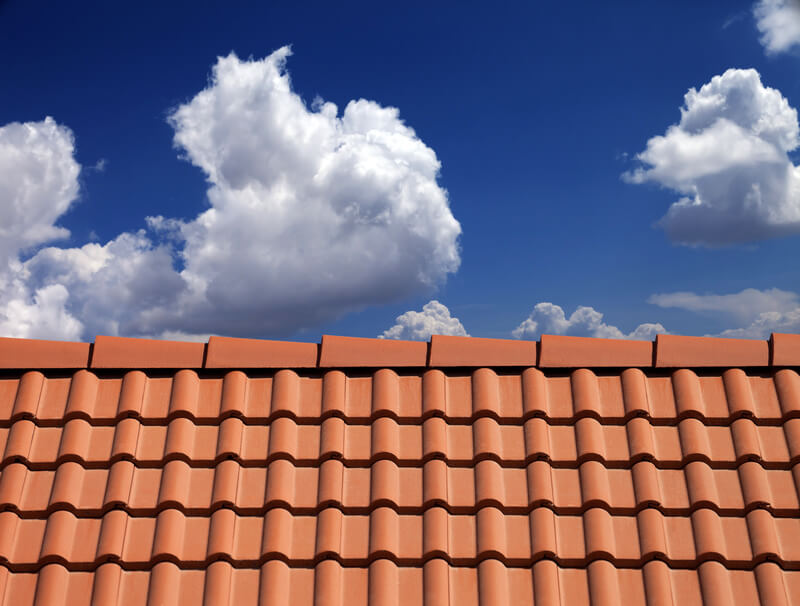 Tile Roof Restoration And Replacement In Essex
A1 Roofing Essex endeavour to effectively handle any tile roof related problems in A1 Roofing Essex. A1 Roofing Essex are well equipped to repair your tile roof, and provide solutions to any roofing problems. A1 Roofing Essex are fully aware that roofs are highly susceptible to weather elements. It serves to protect your Essex home from harsh elements. Your Essex roof secures you and protects you from sun, cold, snow or wind. Over time, your Essex tile roof may get damaged and need repairs. A1 Roofing Essex provide quotations for your roof where all expenses are broken down to the last detail, at no extra cost.
Whether the damage to the roof is severe or minor, A1 Roofing Essex is able to take care of it. At A1 Roofing Essex, we have the capacity to meet your requirements, no matter how impossible they might seem. Our highly skilled tile roofers are able to deliver exceptional repair services and restore the security of your home, at reasonable prices.
Do You Need Help ?
Call Us Now On
The A1 Roofing Essex Promise
A1 Roofing Essex Put Our Customers First
We direct all our efforts in A1 Roofing Essex, at satisfying our customers. For us at A1 Roofing Essex, customers come first. They are at the receiving end of our A1 Roofing Essex services. As such, A1 Roofing Essex endeavour to make sure that we keep providing the right solutions to meet their needs by delivering quality services. As a result, A1 Roofing Essex endeavour to deliver solutions that meet the demands of our customers and give them good value for money. At A1 Roofing Essex, we ensure that only quality materials are used, in order to guarantee the safety and security of our clients.
Quality And Safety Guaranteed In Essex
At A1 Roofing Essex, we concentrate on providing thorough tile roofing solutions to our clients. Our vision is to ensure all Essex customers get the high quality tile roofing they deserve. With A1 Roofing Essex, you need not worry about poorly executed tile roof repairs. With A1 Roofing Essex, you do not have to worry. Our team of highly skilled roofers at A1 Roofing Essex are available to provide reliable and high quality tile roofing services. Our A1 Roofing Essex staff are customer-friendly. In Essex, the concerns of our customers are well taken care of. A1 Roofing Essex endeavour to meet all our customer requirements. When you experience the quality of A1 Roofing Essex tile roofing service, you will be keen to share it with everyone you meet.
Tie Roofing Advice From A1 Roofing Essex Experts
We have over ten years'experience as professional tile roofers. This is advantageous because, it means that A1 Roofing Essex highly skilled professionals, in offering you tile roofing solutions, not only provide you with experience-backed services, but are also able to advice you on the right tile roofing considerations to look out for. You can be sure that A1 Roofing Essex will offer you helpful advice in the course of handling your project.
Quality Tile Roofing Services In Essex At Reasonable Prices
We, at A1 Roofing Essex, are able to offer our clients our quality services at pocket friendly costs. Our pricing method is easy to understand. At A1 Roofing Essex, we realize the importance of working within budget, which is why we have drawn up different tile roofing packages that you can choose from, in line with your budget.
All Types of Roofing Work Undertaken
Do You Need Help ?
Call Us Now On
Uninterrupted Customer Service In Essex
We are customer-focused at A1 Roofing Essex In Essex our A1 Roofing Essex customers can have tall their questions and complaints responded to without delays, through our 24/7 customer service line. Customers in Essex can call at anytime to lodge complaints, ask questions and make enquiries, and be sure that our customer support team at A1 Roofing Essex will be available to respond. A1 Roofing Essex are with you always to offer quality tile roofing services. By simply calling 01245 526099, you can get high quality tile roofing solutions and professional advice. Urgently require our service call 01245 526099? Contact us now by calling 01245 526099 A1 Roofing Essex have had a lot of customers confirm that we are a reliable tile roofing company.